Mavasta Honyouti - Hopi carver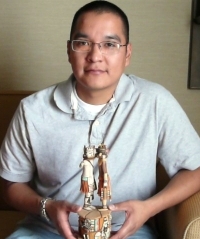 Mavasta Honyouti was born on July 11, 1979 in Tucson, AZ, the eldest son of renowned artist, Ronald Honyouti. He now resides in Hotevilla, Third Mesa. Aftre years of learning from his father and other great masters one of his carvings ("birds") won First Prize at Santa Fe Indian Market in 2013. Galerie Kokopelli in Moenchengladbach has been carrying his work since 2011.
Apart from Kachina carving he has also created a new form of presentation: plaques of katsinam - a rather two-dimensional way of presenting central themes of Hopi life and culture.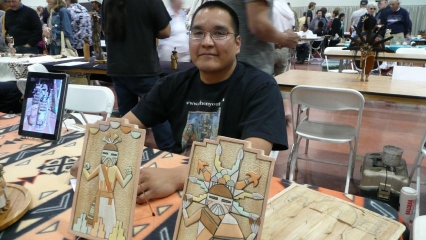 Learn more about Mavasta Honyouti on his website here